It is to no surprise that the COVID-19 or the coronavirus pandemic is affecting how we interact with each other. But we have to work together to fight the spread of this virus. And the best recommendation from both Alberta Health Services and the Government of Canada is to implement social distancing and self-isolation.
Here at Special Event Rentals, we have been taking this situation very seriously and we have taken significant measures on how we handle our rental services in and out of our warehouses and stores.
Additionally, we want to inform our local businesses and our government on how we can help during these unfortunate circumstances:
Temporary Drive-thru Tent Rentals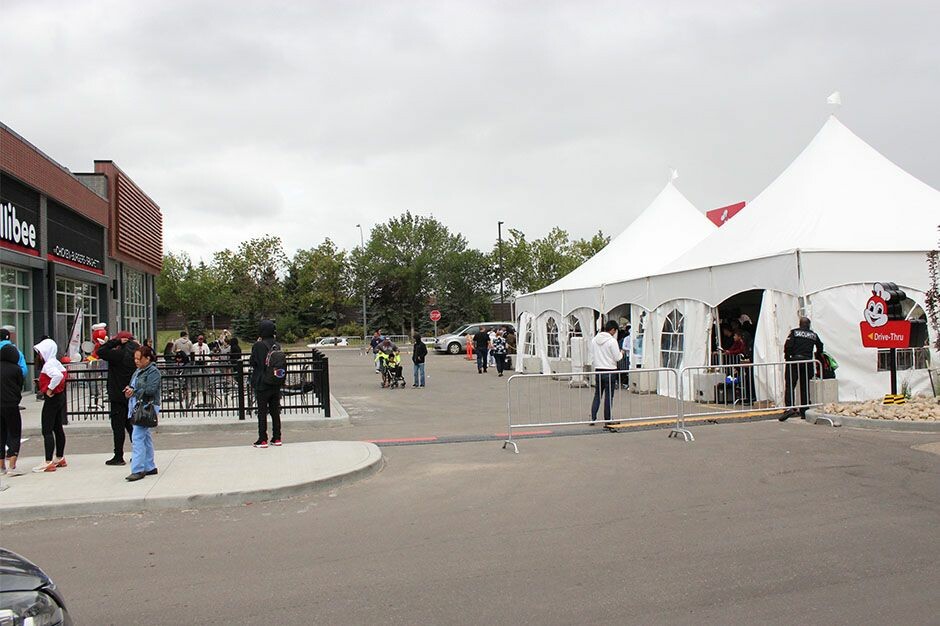 Local businesses like restaurants, liquor stores, and grocery stores can practice social distancing by taking customer orders from their website or by phone and offering deliveries and store pickups.
Businesses planning to set up a pick-up service can build a temporary drive-through in their parking lots or around their stores. This will ensure the safety of your staff and your customers by just handing them their orders as soon as they drive by your store.
We can build them for you with the use of either our Frame Tents or Clearspan Tents. We have the size from 100 square feet (10-feet x 10-feet Frame Tents) to 6,000 square feet (18-meter x 100-meter Clearspan Tents.) 
We have the best tents in Edmonton and we can set them up for you as soon as you need them. You can rent them for a weekend, for a week or even months.
We also have tent accessories like heaters and lights that can make the experience of your customers great even with the temporary set-up of your services.
Temporary Medical Structures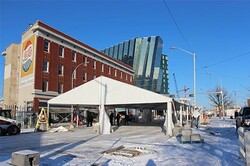 Special Event Rentals can build extension structures for your health facilities, temporary drive-throughs for medical tests, or heated shelters for waiting patients.
We can customize the set-up of our tents to accommodate your preferred layout to maximize the speed of your services.
We are also renting chairs, tables, lighting, and office equipment if needed.
Stanchions to Control 'Social Distancing'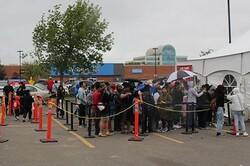 Local businesses can easily enforce 'social-distancing' between each of their customers through the use of stanchions.
You can place these crowd control barriers from the entrance of your store and control the line on your checkouts.
Sanitizing Stations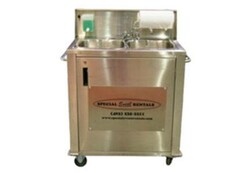 We can also provide equipment to set up basic sanitizing stations such as hand wash stations and commercial sinks with a built-in hot water system.
Home Office Equipment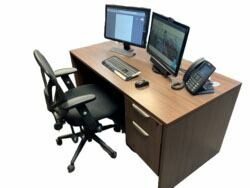 It is difficult to work productively when your mind is set to be comfortable with your television and your cozy couch is waiting on the corner.
We can help you by setting up a temporary home office by renting our office chairs, desks, and pedestal.
Update as of May 12, 2020 – As both Alberta and Saskatchewan tries to re-open our province, we are committed to helping our small businesses protect their customers and staff. For employees who are required to seat close to a co-employee, we recommend renting an office or room partition on top of practicing social distancing.
As an alternative, you can also buy our used office or room dividers from our clearance division, The Clearance Store.
If you need any of the facilities or equipment above, contact us now. We can help with the planning, layout, and detailing. You can contact us by:
If you also want to set an appointment, we can send you an online meeting request. Just contact us from the means above.
We hope this pandemic ends soon. But whatever happens, Special Event Rentals would like to help our community as much as we can.
---