Testimonials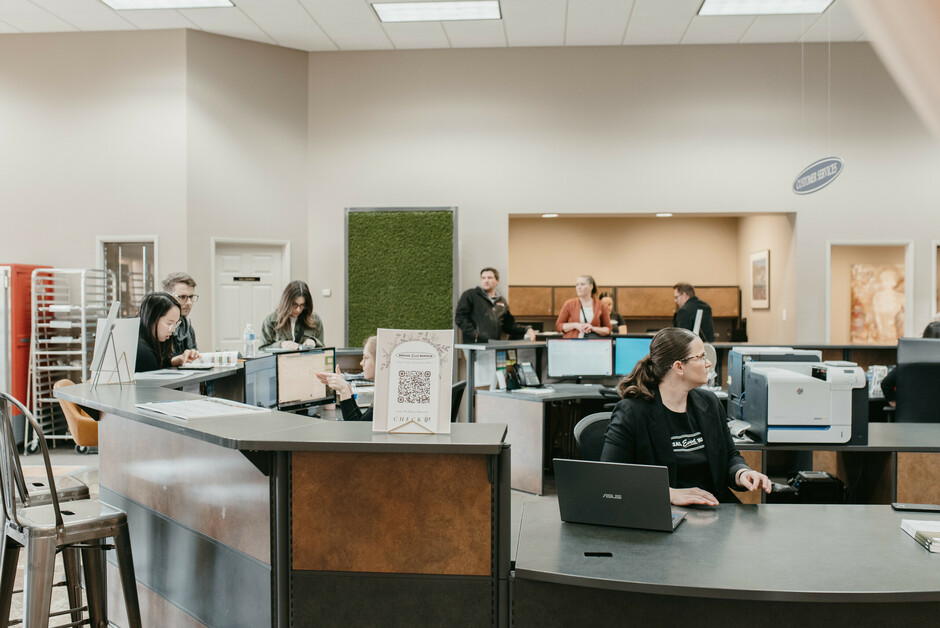 We are very fortunate to have formed excellent partnerships with many of our clients. 
Here's what they're saying about us:
The consultants were thoughtful
My husband and I are glad to have worked with Special Event Rentals for our wedding. The showroom is a fantastic space to put your ideas together and create a solid vision for your event - they have so many rental items to explore. The website is also a great resource to price things out while planning within your budget.
Pick up and drop off was easy and straight-forward. The consultants were thoughtful and didn't hesitate to answer any questions we had. The items were clean, clearly labeled, and securely packed upon pickup.
We would definitely work with Special Event Rentals again!
-Erica Eperjesy

Delivery and pick up and it was definitely worth it
I'm so happy I chose special event rentals for our reception decor. Kaitlyn was incredible to work with and made everything fun and easy! She helped us pick so many beautiful things! We paid for delivery and pick up and it was definitely worth it! Our reception looked absolutely beautiful. Thank you for everything!!!
-Katrina M.

Easily accommodated change in our order
Ordered chairs for our wedding. Upon arrival, chairs were ready to go and nicely wrapped in stacks of 10. Chairs were in good shape. They also easily accommodated a change in our order when we ended up needing less than initially anticipated. Would order again.
-Hilde Morrow

One of the best place for linen rentals
One of the best place for linen rentals in Edmonton. their DIY section is super helpful to just experient and find the arrangement for you. also the staff was super helpful with their suggestions. the staff who assisted me, can't remember her name, also gave me tips that I used in our event. Rent linens with these people. They have tablecloths, napkins, and those long fabric cloths. Will go back again on our next event!

Quick response time
9Awesome experience with Special Event Rentals. Quick response time, friendly and helpful staff. The pick up up and drop off for the tent and chair rentals was extremely easy and flawless process. Instructions to set up the tent were included and easy to follow. Impressed by the quality of everything provided. Highly recommend using Special Event Rentals.

I certainly recommend them
We used Special Event Rentals for a backyard Graduation Party. Even though we were a "small" client, they treated us well, had good recommendations, all the equipment arrived on time and in great condition. The staff was kind and courteous, and the set up, and take down was quick and smooth. I have used them in the past for large events and will use them again. I certainly recommend them for any sized event.
-tani8570

Packaged properly and in easy to lift containers
The dishes / glassware that we rented were all packaged properly and in easy to lift containers. Everything was clean to start and of very good quality. Renting and Returning dishes in the containers provided is the only way to cater. Celine and others were friendly and very helpful. We will be using Special Event (Rentals) again.
-Joel Short

The rentals were clean and great shape
Very timely with responses and very accommodating with any changes that needed to be made. ******** was great. She was my main contact throughout the whole process and was absolutely amazing to deal with. The rentals were clean and great shape! Would recommend Special Event Rentals to anyone :)
-Tamara C

Easy to work with
Easy to work with and got a wonderful silver sequin backdrop from them for our wedding! They are easy to organize with and prompt with replies to questions. We picked it up the Friday and returned it the Monday. We did end up getting rentals during a sale time in the winter, as rentals can be pricey. 5/5 stars
-Chelsea Zutz

We had absolutely no issues
We rented a heater, propane tank, vent and two outdoor carpet runners for my sons wedding this weekend. Jennifer was quick to respond and very knowledgeable about what we may need for our space to heat it. Everything was easy to install and great to use. We had absolutely no issues and drop off and pick up was easy. So grateful for services like this.
-Callie