News Coverage
All the resources you might need to learn more about Special Event Rentals - Edmonton.
Event planning industry feels pinch as gathering restrictions tighten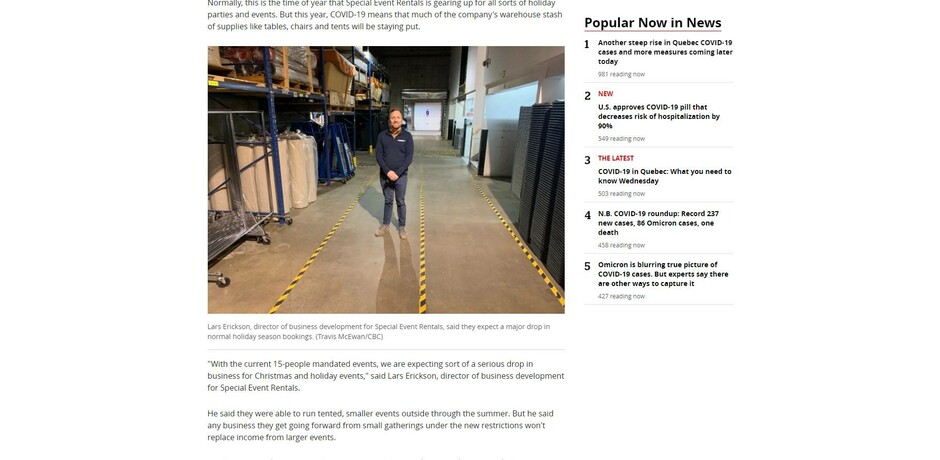 "With the current 15-people mandated events, we are expecting sort of a serious drop in business for Christmas and holiday events," said Lars Erickson, director of business development for Special Event Rentals.
He said they were able to run tented, smaller events outside through the summer. But he said any business they get going forward from small gatherings under the new restrictions won't replace income from larger events.
Oct 31, 2020
Hotel Macdonald offers physical distancing wedding package for up to 14 people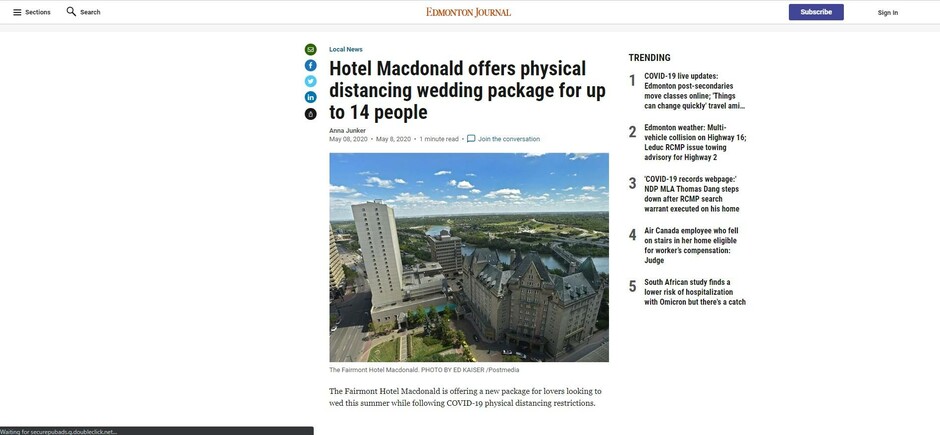 Special Event Rentals partnered with the hotel to provide Chiavari chairs to compliment the hotel's class ballroom space.
May 8, 2020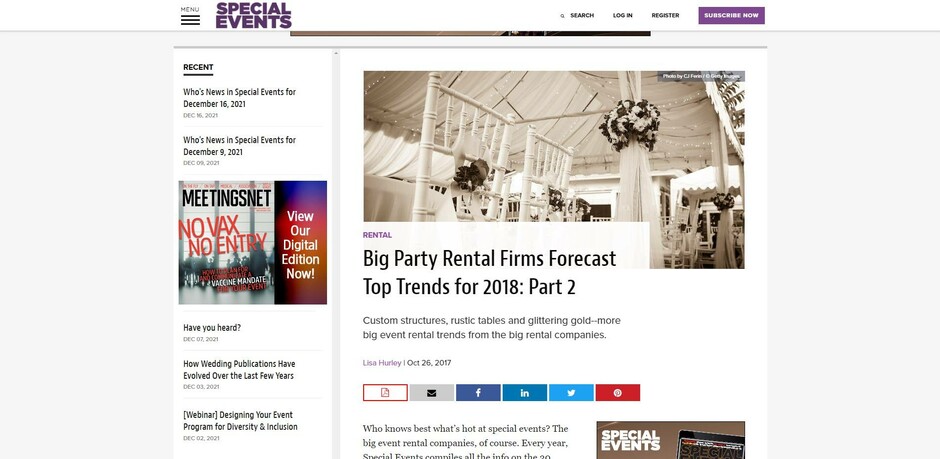 WONDERFUL WORLD OF COLOR

Special Event Rentals
Edmonton, Alberta

WHAT'S RENTING: Colored glassware and unique cutlery are extremely hot right now, management says. "We are also seeing an increase in the rental of floral overlays, while sequin linens remain popular," they add. "Farm tables and benches continue to rent as rustic-themed events continue."

WHAT'S NEXT: Good news: "2017 has been a year of growth within our company," management says. "The local economy is improving, and we are seeing an increase in corporate events, festivals and personal events."
October 26, 2017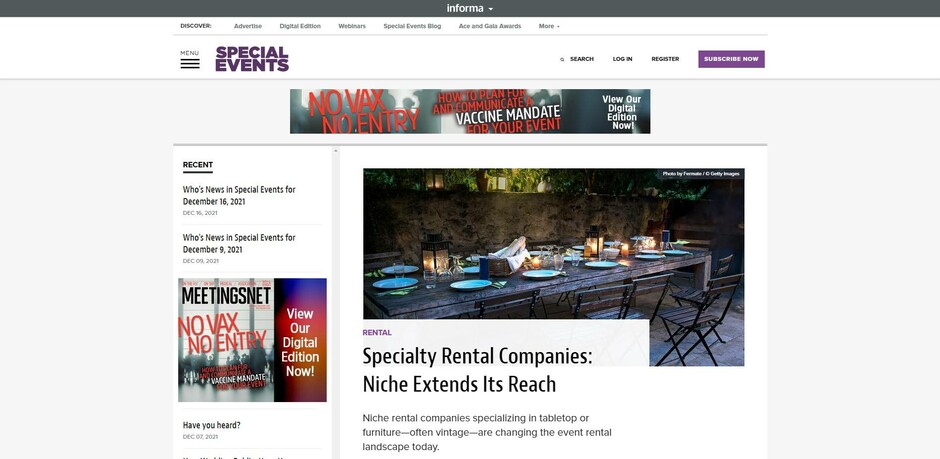 What many of niche rental companies offer, notes (...), event manager with Edmonton, Alberta-based Special Event Rentals, is smaller quantities of unique items—typically vintage, antique or midcentury modern pieces. This inventory often keys on the hot trend of bringing residential design to special events, (...) says, such as adding a small lamp or area rug as a fun fillip for standard lounge furniture.
Jun 13, 2017
With a slumping economy, Albertans know it's important to try and save costs on all kinds of expenses. Shallima Maharaj reports on how couples planning to get married can cut costs.
January 8, 2016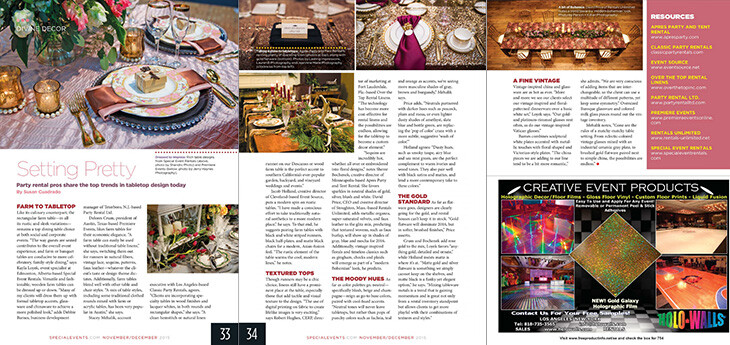 "The way guests are seated contributes to the overall event experience, and farm or banquet tables are conducive to more celebratory family-style dining," (...) event specialist at Edmonton, Alberta-based Special Event Rentals.
December 2015