Divisions of the Special Event Rentals Group
The Special Event Rentals Group offers products and services from the event rentals industry to hospitality services. The company operates through several divisions from selling wedding supplies to renting event rental equipment.
The following are the current divisions operating under the Special Event Rentals group that are located in Edmonton.
Special Event Rentals - Edmonton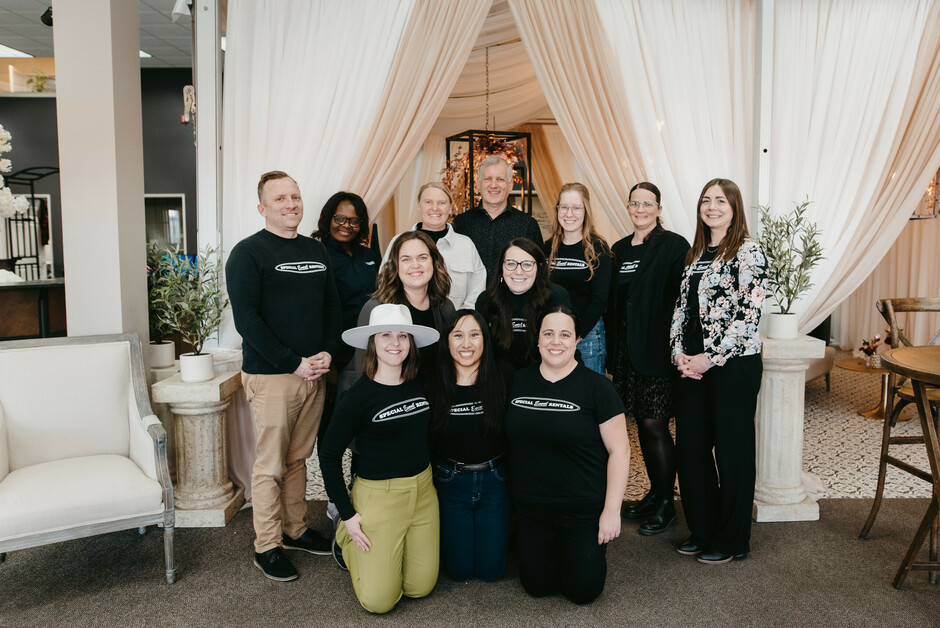 Specializing in event rentals, tent rentals, wedding rentals, and more, Special Event Rentals is Edmonton's premier event rental and event planning company. Whether you are creating an intimate dinner party for 10 or an extravagant gala for 1000, Special Event Rentals has the product, service, and expertise to accommodate and plan any type of event.
With over 37 years in the event rental business, our knowledge of events helped us to evolve into a top event planning company in Edmonton; with our expertise and knowledge of event rentals and planning, your special event is sure to be a success.
---