Special Event Rentals Your New Favorite Place

We understand how a wedding can get overwhelming by trying to get that to do list completed for your big day! 
Let us help you create a memorable wedding. With over 35 years of committed service Special Event Rentals wide range of wedding décor will be able to help you create that special day come to life, and make your dream wedding come to live!
Tent Weddings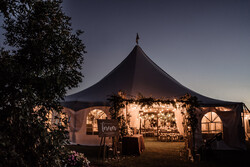 Looking for a canvas that you are able to really make your dream wedding come to life in a outdoor venue?
Tent weddings are perfect they are the blank slate for any custom wedding.
With our extensive inventory and selection, we can help you find the perfect tent to fit your size of wedding