Helium & Air Filled Balloons in Edmonton, AB
Edmonton's biggest event rental company is now selling balloons! Buy a variety of air and helium-filled balloons from the store near you.
Contact us now to get prices & availability!
Number Balloons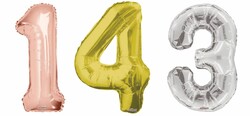 We are selling a number of balloons in-store. It's perfect for birthdays, anniversaries, or any other occasion.
We sell them in different colours such as gold, silver, and rose gold! They are available from Zeros to Nines.
Birthday Balloons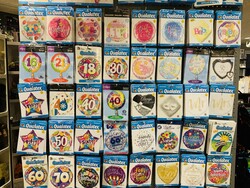 We also sell Birthday balloons near you. From your kid's first birthday to your grandparents' 70th. We have them all. They are also available in different styles and designs.
Regular Coloured Balloons
With anything including balloons, simplicity is beauty. Nothing can beat the ol' regular coloured balloons. Special Event Rentals sells them in a variety of colours. From that bright gold to the pastel blue. We have a lot of options you can choose from.
Helium-Filled Balloons
Do not forget to ask our staff to fill your balloons with sweet helium. We have a tank in-store to fill up any balloons you ordered from our store.
Balloon Kits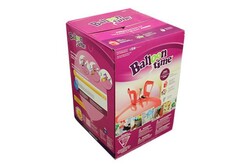 If you don't want to drive with big inflated balloons at the back of your car, we have a better solution for you. We sell Balloon Kits that are lightweight, disposable, easy to use and recyclable. 
It comes with a Jumbo Helium/Air Mixture Tank, a long white ribbon to hold your balloons, and 50 nine-inch colour-assorted balloons!
COVID-19 Update
Special Event Rentals is here for you. And the safety or our staff and our customers is taken seriously.
We made changes to our operations due to our governments' requirements for businesses. First, we highly encourage using our Live Chat or call us if you have questions or if you want to place an order. You can request a curbside pickup. This means you can stay in your vehicle with your hood, door, or backdoor open. One of our staff will help you load the balloons.
Next, we have been implementing social distancing in our store and warehouse. This means anyone inside our facilities should be at least 6 feet away from each other. Our store is also regularly sanitized – from our countertops, products, and displays. We also set sanitizing and handwashing stations around our showroom for our customers and staff to use.
We also ask our customers to not come to our store if you are sick or have any COVID-19 symptoms. We also ask customers to not come to our store if you recently travelled outside the country.
Finally, we limited our business hours to only Monday to Friday, from 9 AM to 5 PM. We are postponing our extended hours and Saturday operations until further notice.
We want to assure you that Special Event Rentals are still here for you during this pandemic. At the same time, we also assure you that we take your safety very seriously.
Contact Us
Special Event Rentals + Edmonton Wedding & Party Centre
6010 99 St. NW, Edmonton, AB, T6E 3P2
Call: 780-435-2211
Email: info@specialeventrentals.com
Long considered to be the leader in event rentals in Edmonton, Special Event Rentals is western Canada's largest & best-equipped event rental company with the largest selection of tents in Alberta.  With 30 years of experience in the special event rentals industry in Edmonton, we have served the needs of individuals, corporations and everything in between. Weddings, grand openings, festivals, conferences & galas, small holiday parties, and other special events – we have the experience and knowledge to make your event a success.
---